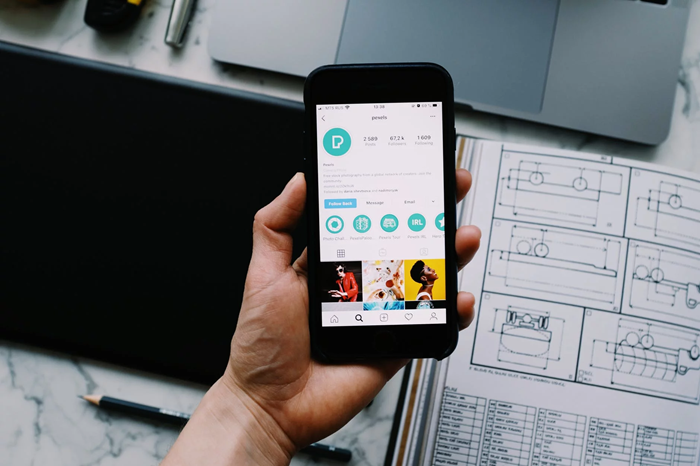 Speed when you're using your mobile data might be important, but WiFi speed matters too. When you're connected to a WiFi connection, whether at home, at work or just out and about on a public network, you want to enjoy fast loading times. It helps you save your mobile data, and it's hopefully faster than using 4G or 5G. You might want to seek out WiFi hotspots for your network or get connected in your favorite bar, but often you just want to make sure you get fast WiFi speeds when you're at home.
Choosing the right smartphone can help you to get faster speeds with the right technology. WiFi 6, the fastest and newest generation of 802.11 standard for wireless networking, is now available in phones such as iPhone 11 and Samsung Galaxy Note 10. However, you will also need a broadband connection that can deliver the fast speeds that WiFi 6 can handle.
iPhone 11 Series
Only a limited number of smartphones so far have WiFi 6 technology. The iPhone 11 series of phones are some of the first options available. They include the iPhone 11, the iPhone 11 Pro, and iPhone Pro Max. They're not the cheapest option if you're looking for a new phone, so rushing out to buy one for the faster WiFi may not be worth it. But if you're in the market for a new phone and want to benefit from the other features these iPhones have to offer, they could work out for you. You get high-quality cameras, a speedy processor, and a Retina display.
Samsung Galaxy Note 10/10+
If you're more of an Android person, Samsung also has a couple of options for you to consider. The Galaxy Note 10 and Galaxy Note 10 Plus both feature WiFi 6, which can help you get a faster WiFi connection, providing you also have the right router and broadband setup. The Note 10 has a 6.3-inch Dynamic AMOLED display, triple rear camera, fast processor, and a sturdy battery too. Even without WiFi 6, you can still get plenty of speed from a Galaxy Note 9 if you would rather save some money.
Samsung Galaxy S10/S10 Plus
The other Samsung Galaxy option for you to consider is their S series. The S10 and S10 Plus both have WiFi 6 to allow you to benefit from a speedy connection. For fast internet through both WiFi and mobile data, there's also the Galaxy S10 5G. At one time quite a bit smaller than the Galaxy Note, the S10 is now almost the same size at 6.1 inches. The S10 Plus and 5G have even bigger displays than the Note. They also have high-performance processors, plus impressive cameras and batteries.
Samsung Galaxy Fold
Finally, Samsung has also chosen to add WiFi 6 to the Samsung Galaxy Fold. The only foldable smartphone (for now), it's certainly not a cheap option, but it's one of the possibilities if you want a phone with both WiFi 6 and 5G. It also features a triple rear camera, dual front camera, QualcommSnapdragon 855 processor, and hefty 4,380mAh battery. It has both a cover display of 4.6" and a foldable 7.3" Dynamic AMOLED 1536 x 2152 pixels display.
Google Pixel 4
It might not have WiFi 6, but the Google Pixel 4 can still give you plenty of speed. There's also the option of the Google Pixel 4 XL if you're looking for something larger. These phones feature WiFi 5, which is still perfectly adequate as many people and places will still have WiFi 5 connections. These phones are pretty new, released in only October 2019, so the technology that they use is still pretty up to date. Although they don't have 5G for mobile data, they support 4G LTE, which many people will find adequate.
OnePlus 7 Pro
OnePlus has grown in popularity over the last few years and offers an affordable alternative to other smartphones. It features WiFi 5 for fast connectivity, and there's the option of using 5G when you don't have a WiFi connection. You can also benefit from a 6.7" fluid AMOLED display, Qualcomm® Snapdragon™855 CPU, front and rear cameras, and more.
Speed isn't the only thing that matters when you're looking for a new smartphone with good wireless connectivity. It's also important to think about reliability and any other features that you might need. WiFi 6 may not be necessary for most people just yet.