Reaching your customers would probably be the first task to accomplish in your marketing plan. It is also a goal that many businesses aim to ace. As many may know, achieving such goals would require a well-planned strategy, experience, and knowledge. It also requires investing your time, money, and effort. Read on to discover the most effective ways that can help you reach your customers.
Know Your Target Audience
The first thing that you need to do when you start to plan is to know who your target audience is. Start by asking yourself who would be highly interested in what your business has to offer. You will be able to draw conclusions on your target audience by gathering some data on them. The type of data that you will be collecting would mainly be their age group, gender, location, status (employed or unemployed), and their income. As you start finding out more about your targeted audience, you will have a better framework of what needs improvement to suit your customers' needs.
Encourage People to Make Reviews
Many businesses hesitate when it comes to accepting reviews from people. Getting more reviews for your product or service is one of the striking points that can make a great first impression on your potential clients. The best choice to make in such a situation would be encouraging others to leave reviews about your business and its services or products. Doing so can also help you single out your loyal customers and reward them for their loyalty. Don't be afraid of the reviews that you get; instead, utilize them to better your brand and also to encourage existing and potential customers to create a relationship of communication with you.
Do Not Underestimate the Power of an SMS
Text messaging was one of the golden sources of communication in the past. It might sound ironic how technology and the ways of communication have evolved, and text messaging has not lost its significance. Living in this technologically advanced world, SMS marketing is becoming one of the marketing techniques that can help your business grow. Using SMS as a tool for marketing will help you reach your potential clients as it easily connects you to everyone around you. If you think of it, you would realize that everyone around you is probably staring at their phone 24/7. Luckily, the power of SMS marketing can take advantage of this.
Take Advantage Of Social Media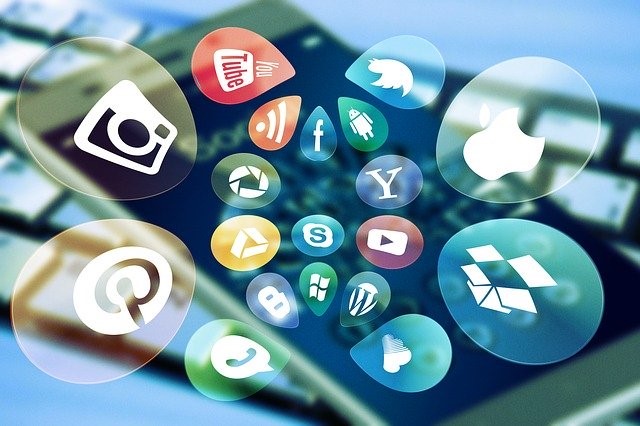 Investing in social media marketing is a smart decision to make. Social media is now a platform that helps businesses generate new leads and allows their customers to feel more engaged. All you have to do is set the right strategy for what you share on social media platforms. The volume and content of what you share are what help you reach more customers. In other words, the more content you share, the more customers you reach. When you decide to take advantage of social media, there are 3 points that you must note.
1 - Giving any of your new customers, fans, or followers the space to connect with you and share their opinions will make them more satisfied and help bring you more customers.
2 - Reaching more customers would depend on the variety of useful content that you share.
3 - Adding your social media accounts on your website will make it easier for customers to follow them and share them with other potential customers.
Making your business searchable must be a fun task to do. What's the purpose of trying to reach your customers if they are not able to find you when they surf the net? None of your potential customers would enjoy trying out different keywords while searching for your business. Investing your money in making your business more searchable on the internet is one of the highly rewarding investments. Think of it this way; you are investing your money in optimizing the engine that helps customers find you easily and faster. The only way for this to happen is when you get an efficient SEO. What SEO does is draw more attention to your business and eventually attract more customers.
Finding a way to reach your customers is your key to success. All it takes is a well-planned marketing strategy on knowing who they are and how to reach them. As you start to reach your goals, you will realize how successful your business is getting. Not just that, but you will also realize how much easier it will be for you and your customers to connect and communicate with each other.